madonnalicious
reader materialboy75 sends in this report from Mexico City about preparations for the opening of
Hard Candy Fitness
next Monday 29 November.
One rumour in in the press is that Madonna could be giving dancing classes to 30 lucky Hard Candy Fitness members, but another newspaper report suggests it really will be a flying visit with Madonna only scheduled to spend eight hours in Mexico city.
Below is a picture of the stand where people can join Hard Candy Fitness (picture courtesy of Poncho Pacheco).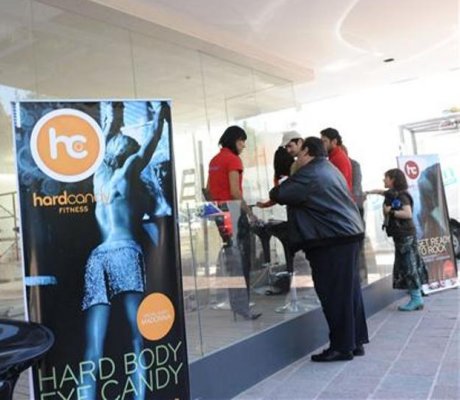 ---