Madonna has explained why she flashed her posterior on the Grammy's red carpet.
The Queen of Pop lifted her skirt as she walked away from photographers during arrivals on Sunday night - revealing her bottom clothed in just fishnet tights and a black thong.
Madonna, 56, told US presenter Ryan Seacrest on his radio show the next morning she had been inspired to create her own wardrobe malfunction.
Madonna said: 'I had an inspired wardrobe malfunction moment. As I was walking away, I wasn't mooning - I just lifted my dress up. Mooning is like naked butt. Everyone's seen my naked butt already. Not for a while, not since the '90s. It's the age of ass, isn't it? It was me having fun and being cheeky, no pun intended.'
From Press Association Via Yahoo! News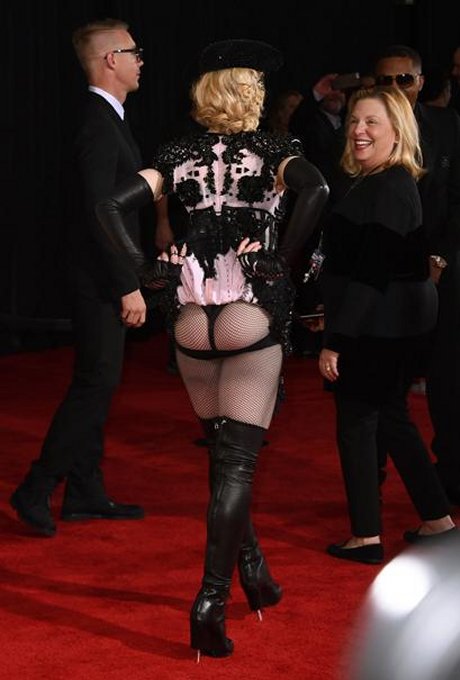 Picture from AP Via Yahoo! News