Madonna attended Keep A Child Alive's 11th Annual Black Ball at the Hammerstein Ballroom in New York City on Thursday night. She posted two pictures on her Instagram page, one of her needing three people to put on her boots, and one with Kanye West and Ricardo Tisci.
'These Givenchy boots tho....#unapologeticbitch'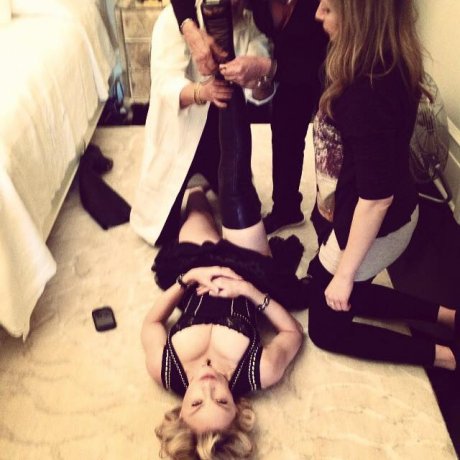 'Self Obsession much? #unapologeticbitches'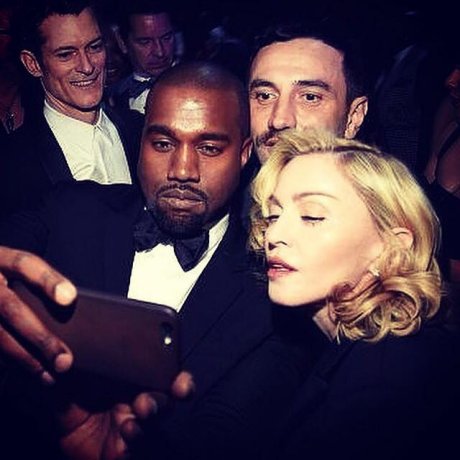 Givenchy designer Ricardo Tisci also posted this picture on his Instagram page of Madonna taking a selfie of them together at the event.
'#UNAPOLOGETICBITCHES @madonna #love #love #love'