Madonna, no stranger to shock, is at it again, this time posting a picture of herself in a niqab on Instagram Tuesday.
In the photo, only the 55-year-old's piercing blue eyes can be seen through a gold-adorned headscarf. Frequently confused with a burqa, the former only covers the face, while the latter covers the whole body.
'Its that kind of day! #unapologeticbitch,' she wrote alongside the image.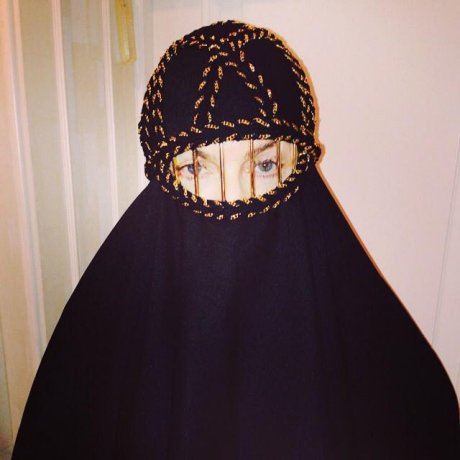 From Page Six / New York Post