Mert Alas, one half of the fashion photography pair Mert + Marcus and a frequent Madonna collaborator, caused quite the online kerfuffle by posting a photo of Madge on Instagram on Monday with a caption in which he claimed to be 'listening to the new album.'
'In my room listening to the NEW ALBUM!!!!! Im DYING!!!!!! LET ME LOVE YOU FROM INSIDE OUT @madonna.'
Could the follow-up to 2012's 'MDNA' be upon us? A rep for Madonna has declined a request for comment, but sources tell Billboard that the pop superstar's next full-length is not yet completed, and that she is still writing and recording new music for the set, presumably in Los Angeles.
Last month, Madonna told her Instagram followers that she was 'on my way to the studio to work with Avicii,' and hit the studio earlier this month to work with Natalia Kills and Martin Kierszenbaum. Toby Gad, S1 and MoZella are also attached to the new project.
From Billboard.com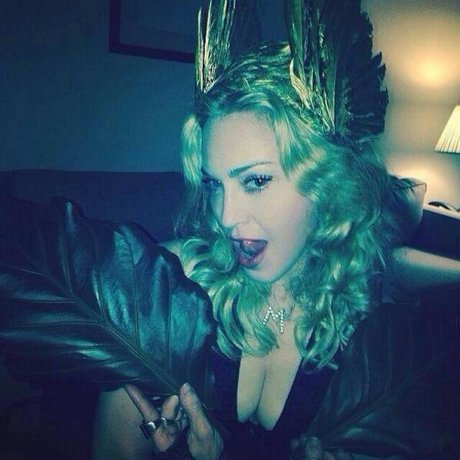 Whatever the real story is (and he could be listening to songs from the album), this post by Mert Alas got social media alight last night with some very excited fans looking forward to new music from Madonna and getting #Madonna13IsComing (it will be her 13th studio album) trending worldwide on Twitter.