Madonna's in the studio with Natalia Kills and Martin Kierszenbaum.
The Queen of Pop shared an image on Instagram late in the evening on Wednesday with the caption 'Working the midnight shift with Natalia Kills. 2 girls on a couch… don't it taste like Holy Water? #artforfreedom #rebelheart #revolutionoflove'
In the photo, Madonna is sitting with pop singer/songwriter Kills, in front of two microphones. In the foreground is Martin Kierszenbaum, the founder and chairman of Cherrytree Records (Kills' label) and senior executive of A&R for Interscope Records.
Among his many credits, Kierszenbaum A&R'd Lady Gaga's debut album 'The Fame,' and co-wrote and produced four of the songs on the set. He also did A&R for Gaga's 'The Fame Monster' EP.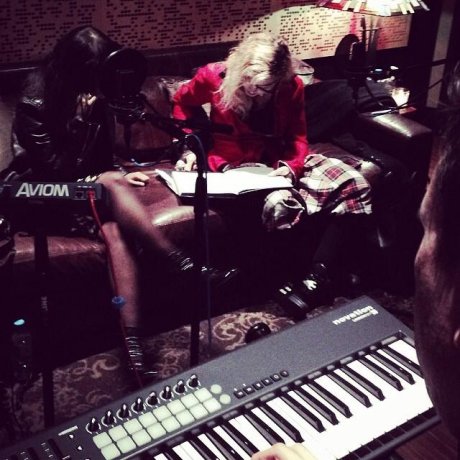 From Billboard.com