These last twelve months have been monumental for Chance The Rapper. After releasing his breakout project, Acid Rap, Chano has been arguably the hottest up and coming artist out. He's done everything from magazine covers, touring with Eminem and Kendrick Lamar to now hanging out with Madonna.
Last night, Chance's 'Social Experiment Tour' made a stop in Los Angeles where Madonna decided to check out the young Chicagoan's show. Chance took to his Instagram account today with a picture of he and Madonna and the caption:
'Madonna showed up after my show in LA last night. What an eccentric and unique girl'.
Fan or not, Chano is getting some crazy good looks.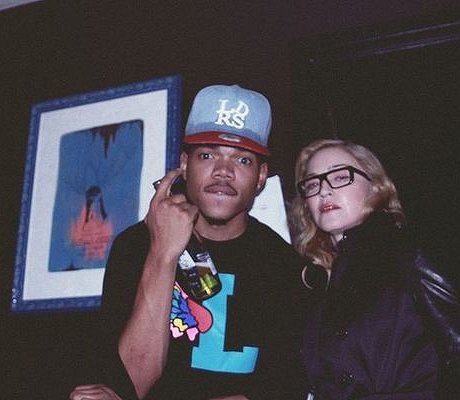 From hotnewhiphop.com