Madonna has done a brand new cover photoshoot for Harpers Bazaar magazine (November 2013 issue). The photoshoot is by Terry Richardson and the fashion editor is B. Akerlund.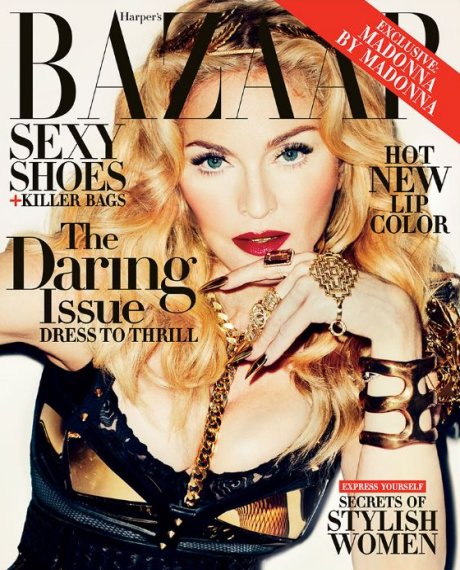 The article inside the magazine is written by Madonna, about her life (almost a mini-biography) with the reasons why she doesn't conform and has to be daring.
Truth or Dare. That is a catchphrase that's often associated with me. I made a documentary film with this title, and it has stuck to me like flypaper ever since. It's a fun game to play if you're in the mood to take risks, and usually I am. However, you have to play with a clever group of people. Otherwise you'll find yourself French-kissing everyone in the room or giving blow jobs to Evian bottles!
People usually choose 'truth' when it's their turn because you can tell a lie about yourself and no one will be the wiser, but when you are dared to do something, you have to actually do it. And doing something daring is a rather scary proposition for most people. Yet for some strange reason, it has become my raison d'être.
If I can't be daring in my work or the way I live my life, then I don't really see the point of being on this planet.
That may sound rather extremist, but growing up in a suburb in the Midwest was all I needed to understand that the world was divided into two categories: people who followed the status quo and played it safe, and people who threw convention out the window and danced to the beat of a different drum. I hurled myself into the second category, and soon discovered that being a rebel and not conforming doesn't make you very popular. In fact, it does the opposite. You are viewed as a suspicious character. A troublemaker. Someone dangerous.
To read more from Madonna's article visit www.harpersbazaar.com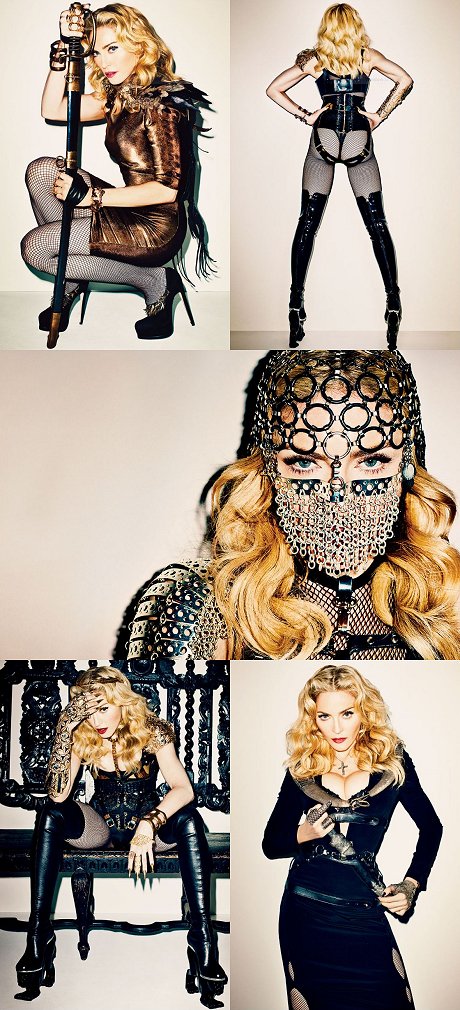 Pictures from Harpers Bazaar / Terry Richardson