Denise Van Outen has recreated Madonna's iconic look in Desperately Seeking Susan for Red Nose Day.
The former Strictly Come Dancing contestant is encouraging people to relive the '80s in order to raise money for Comic Relief.
'I absolutely love all things '80s and jumped at the chance to recreate my favourite Madonna photo of all time,' Van Outen said.
'Going all out for the '80s is a brilliant way to raise money, so all those '80s fans who can't wait to get out the lace gloves and leg warmers should get sponsored for Red Nose Day while they're at it!'
Tips on how to hold your own special '80s-themed fundraising event can be found on the official Red Nose Day website.
This year's charity extravaganza will be broadcast on BBC One on Friday, March 15. Highlights include Jessie J shaving her hair down to 0.5mm, a special Office Revisited skit starring Ricky Gervais as David Brent, and a Peter Kay sketch also featuring Chico, Peter Simon and Brian Conley.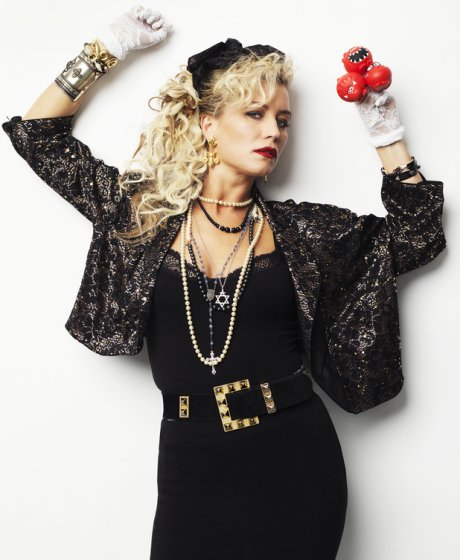 From Comic Relief / www.digitalspy.co.uk - thanks to Ricardo