With the sad news that the UK music retailer HMV has gone into administration madonnalicious looks back at a great highpoint for Madonna fans and HMV.
On Friday 09 May 2003 Madonna played a one-off free show at the Oxford Street store in London to promote her American Life album. Fans had to queue for a wristband on the Wednesday before the show, then come back and queue for the show on the Friday. As usual for Madonna lots of queuing was involved ;-)
Here is a picture madonnalicious took of the store front on the day of the show.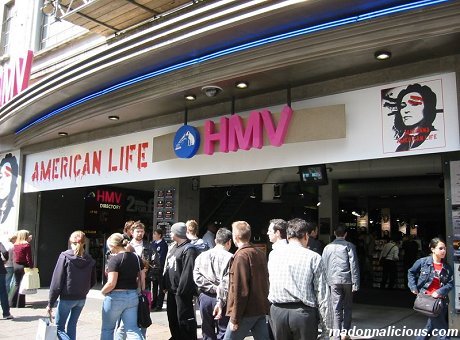 A totally chaotic BUT memorable event watching Madonna perform an intimate show while standing squashed in between all the racks of records and CDs! Everytime madonnalicious goes back into that store the memories come flooding back!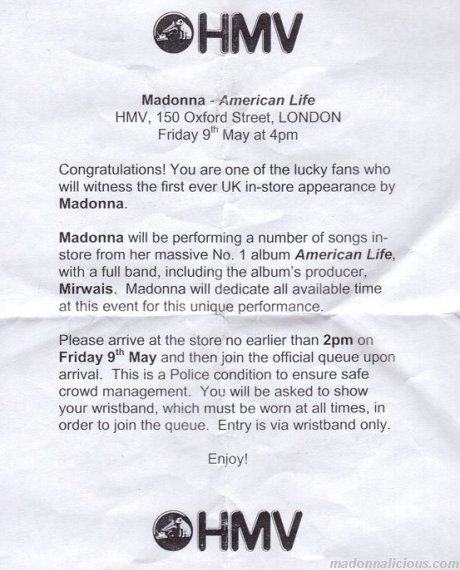 Below is an article from NME about the show - including a picture of the queue of fans waiting to get in and the setlist of the show.