You can dance... for perspiration.
Madonna is introducing a series of workout videos called 'Addicted to Sweat,' for fans who want to get fit while learning her dance moves.
The dance-based workout, which was designed by the 54 year-old star and her personal trainer Nicole Winhoffer, is designed to promote agility, flexibility, and strength.
No gym required - all you need is a chair and the floor.
The four-disc set, due out on Sept. 5, includes the same moves that Madonna introduced on her MDNA tour, including the 'Drop Down,' 'Hop Forward' and 'Ride the Horse.'
The workout is the latest from Madonna's entry in the world of fitness since she began opening Hard Candy, her global chain of fitness centers.
She opened the first Hard Candy in Mexico City in 2010 and it expanding to Russia and South America.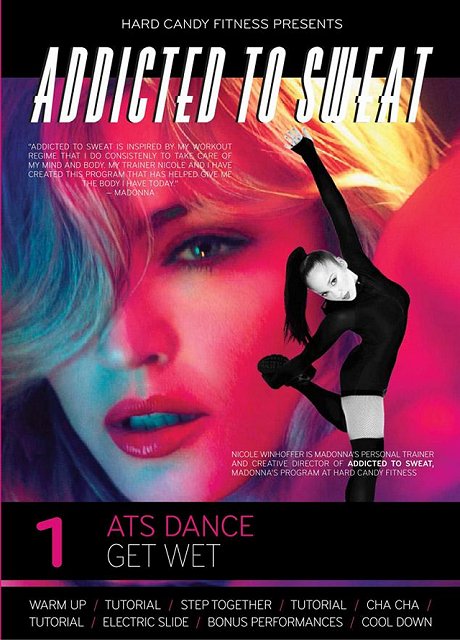 From www.nydailynews.com