With the completion of the European leg of the MDNA Tour and the US opening this evening in Philadelphia, I have been reflecting on things from my vantage point as Madonna's manager. This has been a magical and incredible journey thus far.
One of the great highlights has been the chance to spend more time with Madonna's fans every night.
Many of you have come to show after show, again and again. Many of you have flown across the world to see the show.
I have met thousands of you personally and even photographed thousands more.
Your support and dedication is greatly appreciated.
I've truly enjoyed listening to your thoughts each night. I've agreed with many of you and even argued with some. I loved all of it. You've shared with me your positive opinions and even in a few cases some criticism. Both are coming from the same place: your LOVE for Madonna - Thank you for sharing!
In just a few hours MDNA tour begins a new chapter in Philadelphia with the start of our sold out U.S. and Canadian dates.
I look forward to meeting more of you there, taking your photos and hearing what you have to say.
Enjoy the show!
Best - Guy Oseary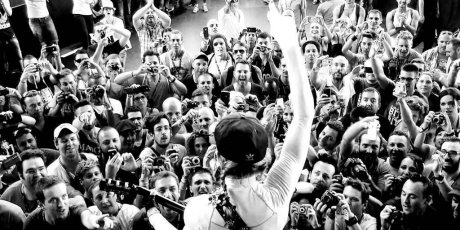 From Madonna.com