madonnalicious reader Michele sent in these pictures from Macy's Herald Square as they set up the store ahead of the 'Truth or dare by Madonna' launch tonight.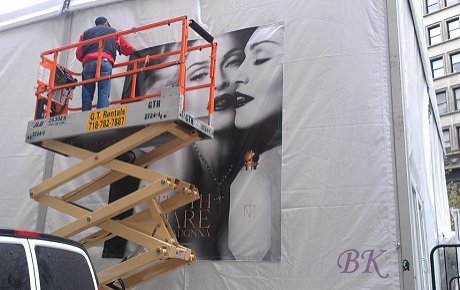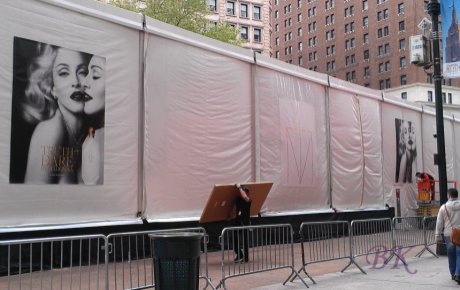 Also pictured is the VIP All Access package that customers bought for $151 - which includes access to the launch party tonight.
The Limited Edition Gift package is available to buy online and includes a collector's edition t-shirt, deluxe version of Madonna's new album, MDNA, and Truth or Dare documentary on blu-ray disc - visit www.macys.com for more information.