A selection of Arianne Phillip's costumes from
W.E.
are currently on display at California's FIDM (fashion Institute of Design and Merchandising)
The FIDM Museum is proud to present the twentieth anniversary Art of Motion Picture Costume Design exhibition. Celebrating the art and industry of costume designers, this exhibition will present more than 100 costumes from twenty films released in 2011.
The exhibition includes selected costumes from all five 2011 Academy Award® Nominees for Costume Design: W/E, Hugo, Jane Eyre, The Artist, and Anonymous. Highlighted in the exhibition is the previous year's Academy Award® winner for Costume Design, Alice in Wonderland. A gown from Alice in Wonderland will greet visitors as they enter the galleries.
The exhibition also showcases classic film costumes from the FIDM Museum collection and the Department of Recreation and Parks, City of Los Angeles, Historic Hollywood Collection. Some of these same costumes were featured during the first Art of Motion Picture Costume Design exhibition in 1993.
The exhibition runs until Saturday 28 April, 10am–5pm, Tuesday through Saturday.
919 South Grand Avenue, Suite 250, Los Angeles, California, 90015
For more information visit http://fidmmuseum.org/exhibitions/current/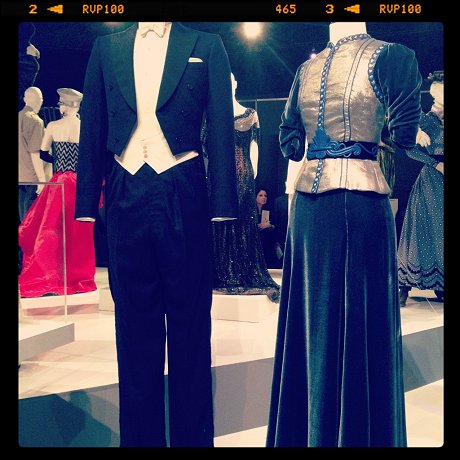 Picture courtesy of Arianne Phillips