As her debut perfume launch approaches, Madonna has announced expansion into the realm of footwear with a series of dance-inspired styles to launch for Fall 2012.
The shoe line comes under the singer's new Truth or Dare label, and will be produced by Canada-headquartered firm Aldo Group Inc.
With prices set from $89 to $349, the initial range comprises over 60 styles, including flats, heels and booties. Dance influences come in the form of studs and cap-toe details. While the pop star's stylist Arianne Phillips is creative consultant, Madonna has had a key input on the line.
'Her fingers are really on this brand,' Phillips told Footwear News. 'The first thing I did was remind her of all the shoes she wore over the years, and we took the styles that we can't live without. You can always depend on her to bring her style and provocateur quality, but she also has a very feminine perspective.'
Retailers supporting the footwear launch include US department stores Nordstrom and Macy's, Canada's The Bay and the UK's Selfridges, as well as website Asos.com. The brand is expected to expand into European countries including France and Spain for 2013.
The expansion won't end there either, as Madonna looks set to follow in the footsteps of pop stars-turned-fashion moguls such as Jessica Simpson who has her own lifestyle brand with over 20 product categories.
In addition to shoes, the Truth or Dare brand will venture into intimates later this year and there are discussions regarding legwear and additional accessories for 2013. The label is aimed at 27- to 50-year-old women, compared to the Material Girl clothing line Madonna launched in 2010 in collaboration with her teenage daughter Lourdes, targeting younger consumers.
From AFP Relax News Via Yahoo! News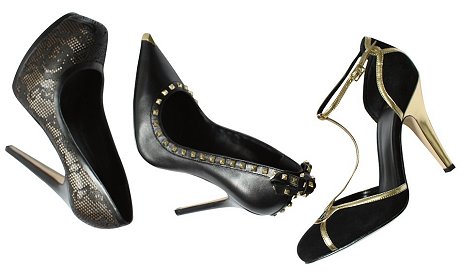 Photo by Thomas Iannaccone / MG Icon