On Sunday 05 February a major event took place in the United States: The Super Bowl 2012. For the very first time in her career, Madonna was chosen to perform during the half-time show. It was an amazing and spectacular show that surpassed everyone's expectations and gathered over 110 million viewers - a new record for the Queen of Pop!
Now for your chance to win one of three copies of the book - just email us at [email protected] with the subject line 'Super Bowl Memories' and tell us what 'YOUR' favourite memory from the Super Bowl was!
The closing date for the competition is Friday 02 March at 6:00pm GMT.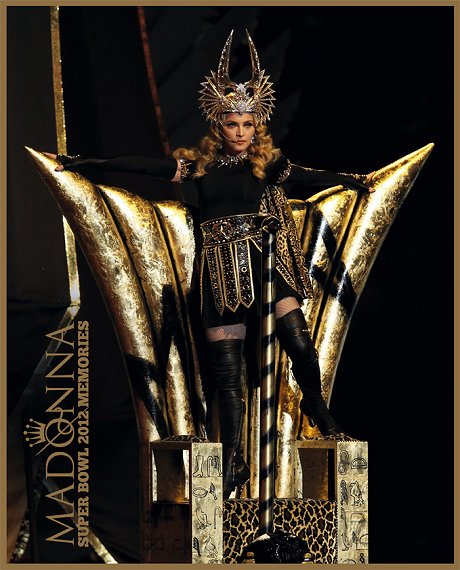 Sunset Entertainment Presents 'MADONNA SUPER BOWL 2012 MEMORIES' - a very luxurious magazine with over 60 photos.
Details On The Magazine:
Limited Edition to 1000 copies
Size 24 X 30 CM
68 Pages printed on glossy and varnished paper
Semi-hard cover printed on glossy and varnished paper
Adhesive binding - individually packed
Price: 25€
Release Date: : Thursday 08 March (Orders will be shipped that day)
Available For Pre-Order Now: sunset-entertainment.net/shop