International Icon and world renowned Material Girl, Madonna and her daughter Lola are back with the Fall 2011 marketing campaign for their junior brand 'Material Girl.' Joining in on the fun for a second season is rock royalty, actress and television personality Kelly Osbourne.
'We have enjoyed working with Kelly and are thrilled to have her on board for the launch of the Fall 2011 collection,' commented Madonna and her daughter Lola.
Representing the quintessential New York City scene, Osbourne is seen being photographed in Times Square, Rockefeller Plaza, Soho, the West Village, Little Italy, Chinatown and includes backgrounds such as the world famous Empire State building and Osbourne on top of a double-decker tourist bus riding down Fifth Avenue.
The campaign will debut in September issues of fashion and lifestyle magazines such as PEOPLE StyleWatch, Nylon, Seventeen, Teen Vogue and Cosmopolitan as well as online, outdoor and in Macy's.
'I love being part of a brand for girls and having the opportunity to work with Lola who has an amazing fashion instinct. Added to that is the fact that Madonna has been a big influence on my style over the years,' stated Kelly Osbourne.
Osbourne will make personal appearances on behalf of Material Girl at Macy's. To stay up to date with the latest news follow @MaterialGirlCol, hash tag #MGNYC and become a fan at facebook.com/materialgirlcollection.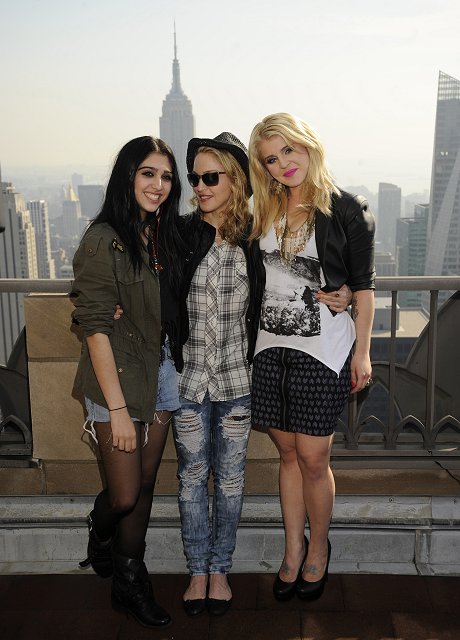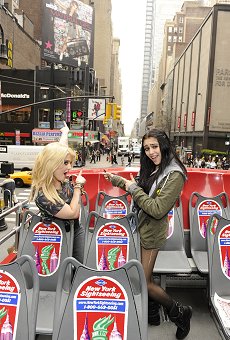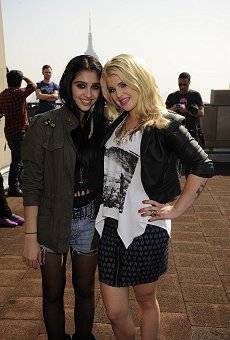 From PRWeb Press Release / Material Girl