Nemo Media
in collaboration with photographer Curtis Knapp are announcing for very first time an exclusive and strictly limited memorabilia collection.
Curtis has taken many beautiful photos of Madonna (including the iconic Island magazine cover from 1983) in his archives and now sets into print the most complete collection of this famous photoshoot ever.
Limited to only six hundred copies, this amazing book comes in a very special folder, with one lithograph (custom print), and one certificate signed and numbered individually by Curtis himself!
The book was published on Wednesday 25 May and is now available for shipping.
Click on the image below for more details or visit aportraitofm.editionsnemomedia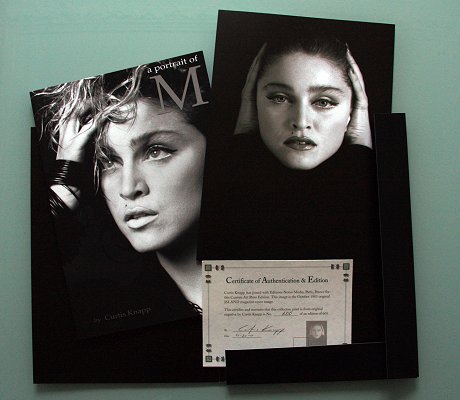 Here are some extra details about the book:
The preface is written by Jeremy Ayres (He has written for 'Interview' magazine, and he wrote several hits for the 'B52s' and 'REM').
The introduction is written by Matthew Rettenmund (author of 'Encyclopedia Madonnica' book / 'Popstar!' magazine Editor-in-Chief / 'Boy Culture' Founder/Blogger).
Curtis Knapp gave lot of details about his first meeting with Madonna, and how and where the shoot took place. The Greta Garbo picture below was the first inspiration proposed (and accepted) by Madonna for the photoshoot.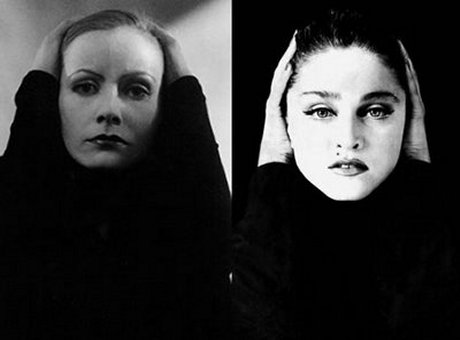 ---