PS I Love You, Young Galaxy, Winter Gloves and You Say Party! are some of the acts appearing on 'True Blue,' a free digital covers album of Madonna's 1986 smash album released this week through Paper Bag Records.
PS I Love You's Paul Saulnier says the band's version of 'Where's the Party?' seemed like a natural fit and they 'jumped at the opportunity to contribute to this project.'
'I have loved this song since I was a kid and I think it sums up my attitude towards partying and like, wondering where the party is and could possibly be,' Saulnier tells Spinner. 'Remember, no matter how s----y life can get, you have to keep asking, 'Where's the Party?''
Paper Bag Records announced Sunday via Twitter of a 'Post-Record Store Day gift for y'all....' The album celebrates the Canadian label's eighth anniversary.
Young Galaxy's Stephen Ramsay said Paper Bag Records' Trevor Larocque contacted the Montreal group not long after signing them with the idea of covering a song. The band said they immediately went with 'Open Your Heart.'
'I think we were the first ones he asked because we had our choice of any song off the album,' Ramsay tells Spinner, adding he's more of 'a Jellybean Benitez, early period Madge kind of guy' compared to 'True Blue' era Madonna.
'For this one, we thought it might be interesting to marry Madge to Krautrock - the sounds we used on the cover were purposefully reminiscent of Kraftwerk's 'Neon Lights' - to make it sound like the soundtrack to a retro-futuristic, coldly-lit midnight autobahn drive,' Ramsay adds. 'And the lyrics 'Open your heart with a key' - we imagined Catherine [McCandless] singing it as Robot Madonna!'
'In the end, we realized this song was actually about a love affair between two robots, which makes perfect sense, because Madonna was married to Sean Penn at the time 'True Blue' came out [laughs].'
Listeners have the option of listening to the album via Soundcloud or can download the record free of charge from Paper Bag Record's
site
. Songs covered include 'Open Your Heart' by Young Galaxy, 'Live to Tell' (We're Scared Version) by the Rural Alberta Advantage and 'Papa Don't Preach' by Woodhands, with the title track coming courtesy of Winter Gloves featuring Hannah Georgas.
'I was psyched to get on board,' Winter Gloves singer Charles F. tells Spinner. 'I thought of Hannah right away. She was playing Osheaga [Festival] that day - so I picked her up to record the vocals that night at my studio. We had no idea what we were doing.'
Meanwhile, Born Ruffians' Luke Lalonde says his band was left with 'Jimmy Jimmy' as all the other songs had been taken. As a result, the band seemed to glam their version up a bit.
'I'd never heard the song and when I listened, I knew we couldn't do anything along the lines of a conventional cover without it being a complete joke,' he tells Spinner. 'I decided to combine another song's feeling and emotion with it. Something truly cool to bring the Madonna song back down to earth a bit. I took the groove from a T.Rex song and started to play Madonna over it at home and, voila!'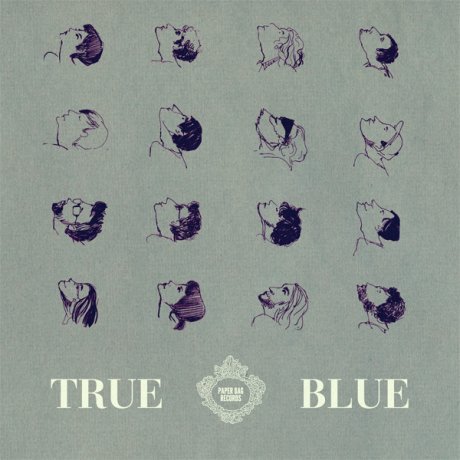 From Spinner.com