Madonna's legendary 'Sticky & Sweet' Tour, the most successful tour by a solo artist in history, has been chronicled by her longtime manager Guy Oseary and the resulting book, 'Madonna: Sticky & Sweet" is being published by powerHouse Books (Feb. 2010) The glossy retrospective includes 500 extraordinary photographs taken on and off stage during the course of the 58 show tour which circled the globe in 2008 and was seen by over 2 1/2 million fans.
PowerHouse books are offering a collectible version of the book strictly limited to 7,500 individually numbered copies at $45 at www.powerhousebooks.com
Please note that shipping this book outside the US from powerHouse Books can cost up to $125. madonnalicious spoke to powerHouse Books and they stated that the numbered collector versions of the book are also available for pre-order via Amazon.
PowerHouse Books do not normally ship internationally - hence the very large overseas shipping costs. If fans from outside the US are wanting a copy of the book they are advised to purchase via Amazon to save on shipping costs.
Fans can also view a video of a flick-through the book at powerhousebooks.com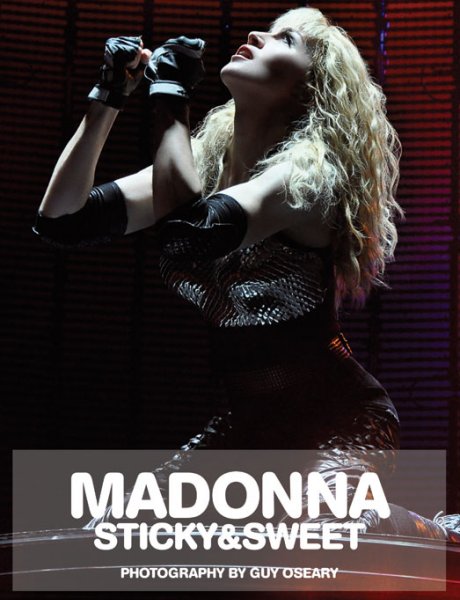 From Madonna.com