Some lucky countries in Europe got their taste of
Celebration
today with the release of the album this morning. One great surprise was the inclusion of a small fold out poster in the CD (see picture below by
madonnalicious
reader happycamper).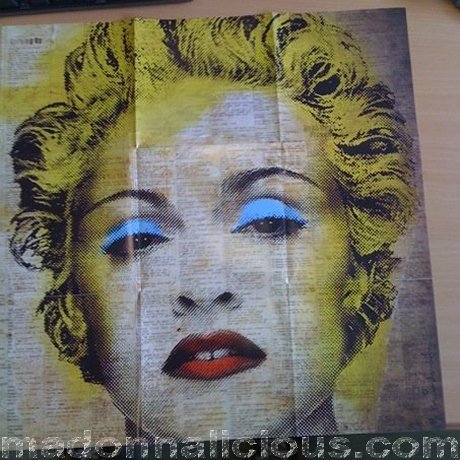 Posters were plastered around Ireland advertising the release of the album in the country today as this picture shows - also taken by madonnalicious reader happycamper.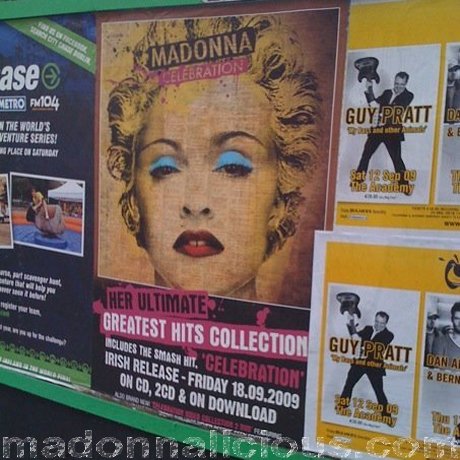 Some eagle-eyed fans have also spotted some mistakes in the credits on the CD - madonnalicious reader Richaod noted these:
- William Orbit is credited for production on La Isla Bonita (along with Madonna and Patrick Leonard, strangely) and Die Another Day (instead of Mirwais).
- On the songwriting credits for Dress You Up, 'Andrea LaRusso' has now become 'Andrew LaRusso'.
- And in the songwriting credits for Celebration, 'Ciaran Gribbin' is now 'Ciarian Gribbin'.