madonnalicious
attended the press viewing of the
Simply Madonna
exhibition yesterday afternoon and brings you these exclusive shots from the event.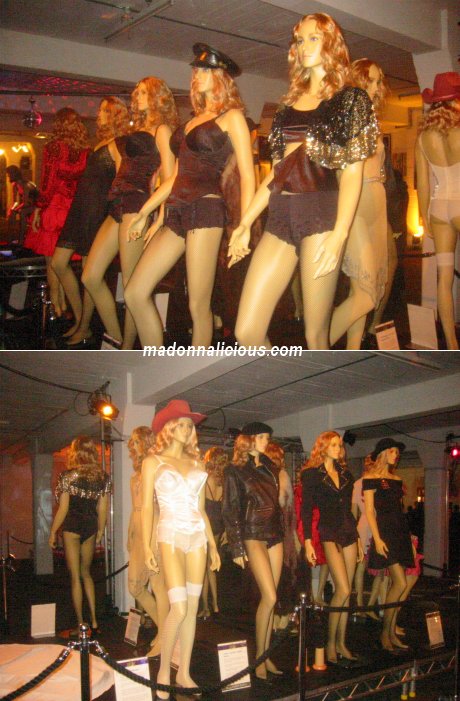 The exhibition runs from Saturday 21 February until Sunday 22 March at the Old Truman Brewery on Brick Lane in London and tickets can be purchased from www.ticketmaster.co.uk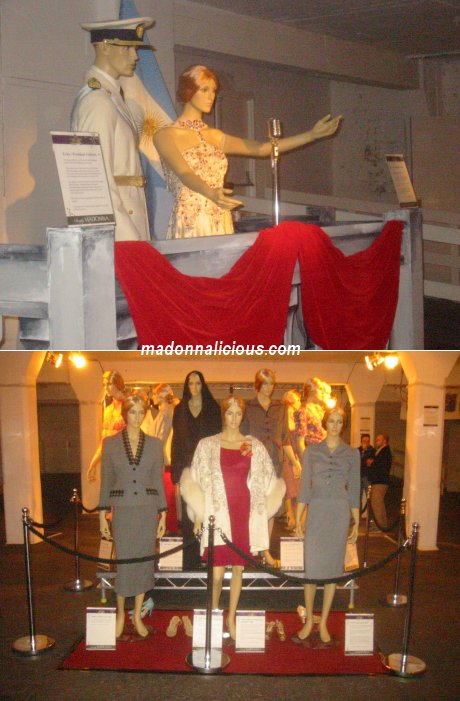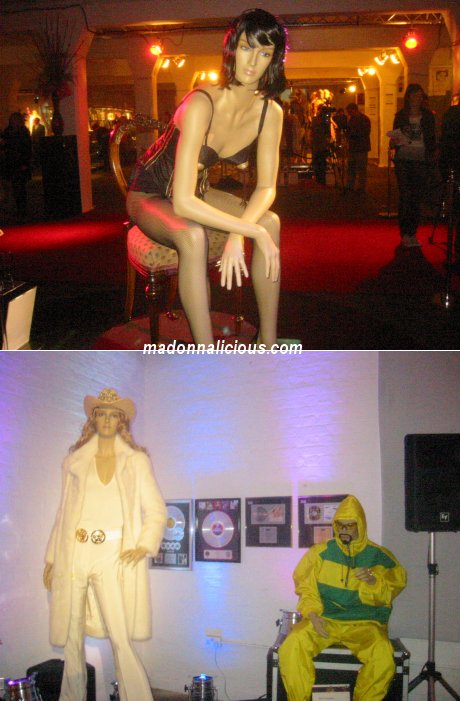 The exhibition features items from investment company Marquee Capital and mega-fan James Harknett and covers Madonna's 25 year career.
It is a strange experience viewing this collection of items, it seems to lack the life and 'wow' factor you would expect from Madonna. The costumes, which are meant to be the highlight of the collection, are mostly grouped together on two large stages which tends to diminish impact of what should be a great display.
With the clothes being on identical mannequins, with identical facial expressions it reminds you of a 'Stepford Wives' scene and was a bit of a distraction from the outfits.
madonnalicious guesses that these costumes feel so lifeless, is because as a big fan we are used to seeing Madonna in them and without her energy and movement it feels lacklustre.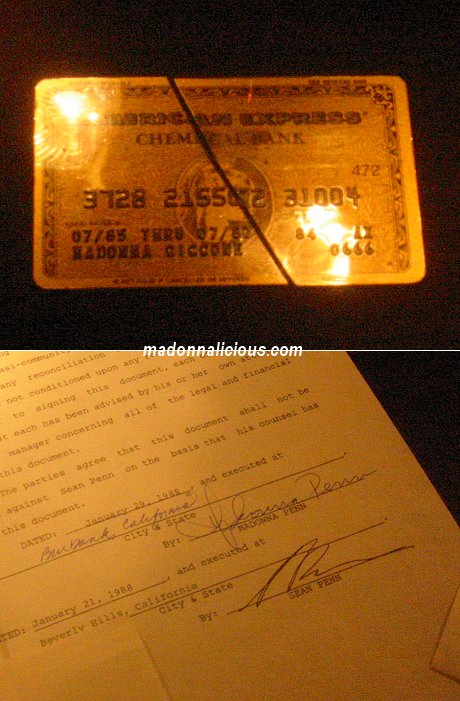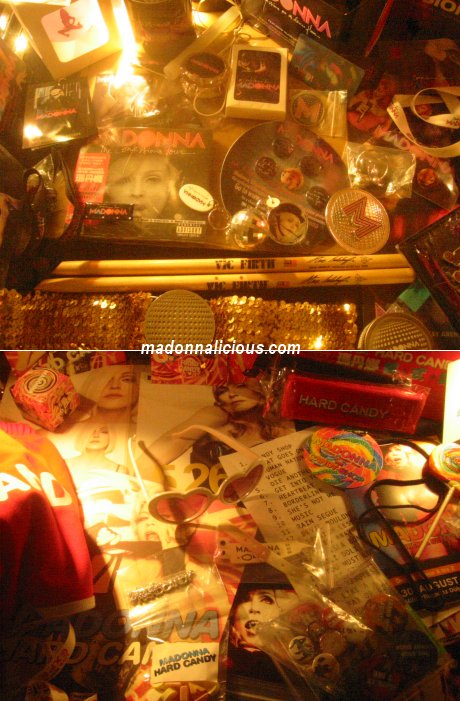 However there are really interesting items on display for fans to see, including the divorce agreement signed by Madonna and Sean Penn and an American Express credit card used by Madonna in the 1980's. There are some MTV Awards given to Madonna and her personal datebook/diary all displayed with lots of memorabilia in large glass cabinets.
James Harknett's collection is where the heart of this exhibition is - they show the passion of a fan's collection. It is great to see such a huge collection of memorabilia that has been collected with love and devotion and really makes this event.