Madonna's Sticky & Sweet Tour will stop in Lisbon, Portugal on Sunday 14 September Madonna.com confirmed today.
The concert will take place in the Parque Da Bela Vista and the 75,000 tickets are expected to go on sale this Saturday 31 May for 60 Euros.
The news was also published in today's edition of Portugese newspaper, DESTAK.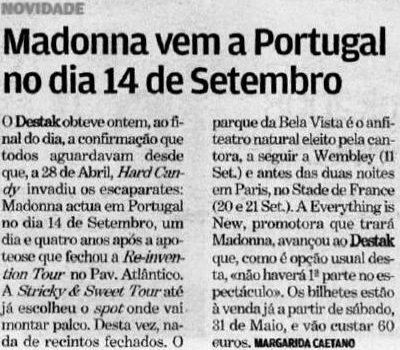 Thanks to Marco