Here is a quick recap of Madonna's induction into the
US Rock and Roll Hall of Fame
last night - more details to follow later.
There was a very long montage of Madonna with concert footage from several concerts.
A very slick induction speech by Justin spiced with innuendo and humour.
Madonna's acceptance speech was perfect....she described her life as suddenly, suddenly, suddenly finding herself in situations.
Iggy Pop sang 'Burning Up' and 'Ray Of Light'....shirtless of course!
There was extensive backstage coverage and photo ops with Liz Rosenberg leading her through a maze of onlookers.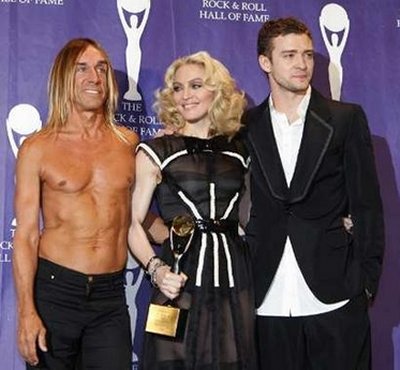 Picture from Reuters - thanks to Max