Newsflash: Madonna has of late been seen out more often than not in her regulation Adidas tracksuits, dark shades and neglected roots.
However, she wowed us on the red carpet this weekend as she and husband Guy Richie hosted a screening of his movie Revolver in New York.
Dressed in Dolce and Gabbana it seems her Madgesty has had a new hair do. A glossy polished 1920's flapper inspired, girlie curly bob that we just love. We don't see Madonna dress up a lot anymore....but when she does she still gets it really right.
We suggest you steal her style, bin your GHD's and give this look a try this Christmas party season.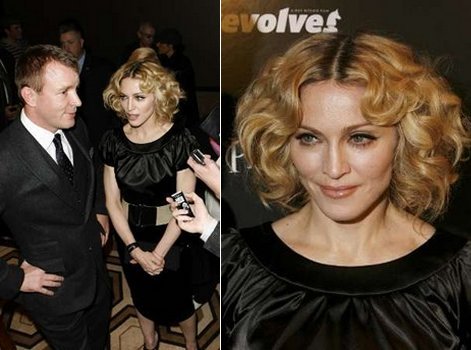 From ElleUK.com